The long-standing partnership between the Association of Avocado Exporting Producers and Packers of Mexico (APEAM) and food safety authorities will physically unite in the form of a new headquarters called Casa APEAM, projected to open in 2021.
While the seven-story building will serve as the corporate office for APEAM and its board of directors, it will also host APEAM's strategic partners with whom the organization regularly collaborates: USDA officers and members of the Secretariat of Agriculture and Rural Development (SADER). The building will also house a new center for research and development.
The $12 million, 155,000-square-foot facility broke ground in June 2019 in Uruapan, the city in Michoacán nearest to the avocado-producing region. In an effort to improve sustainability and energy-efficiency, Casa APEAM will be a green building with LEED certification.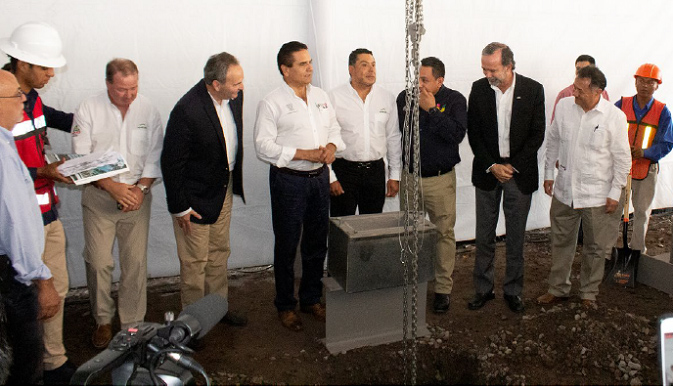 A Unifying Presence
For more than two decades, APEAM has been a crucial partner to more than 84 packing houses and more than 34,000 growers in Mexico. Without APEAM, Mexico's small avocado farms wouldn't have the guidance and support in meeting food safety requirements set by the USDA and SADER, a crucial prerequisite for export to the U.S. Some of APEAM's most notable accolades include:
Now, for the first time, APEAM will provide a new element of security for its avocado growers and exporters under a single roof. The research and unity generated by Casa APEAM will help Mexican officials strategize new ways to safely and securely transport avocados throughout Michoacán and into the U.S., in the form of new trucking routes, surveillance measures for shipments, and altered export locations.
When its doors open in 2021, Casa APEAM will not stand for a corporate building. It will be the physical manifestation of the growth, perseverance, and community APEAM has nurtured between thousands of hard-working farmers, packers, and food safety officials throughout the past 20 years.
Casa APEAM is, in truth, a testament to the past and a promise for the future.